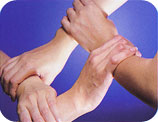 The shareholders of MASSCORP include some of Malaysia's leading corporations. Coming together under MASSCORP, these shareholder companies are able to harness their respective experience and expertise that cover almost every business and technology sector. Some of these include plantations, agriculture and agri-processing, manufacturing, telecommunications, infrastructure and property development, construction, banking, mining, petroleum & gas, tourism, port management and others. Each shareholder company works in tandem with each other to pool their resources to jointly penetrate new markets in the South.
MASSCORP regularly embarks on business missions to South-South Countries with the Malaysian Government to achieve its objectives. However on a proactive basis. it also organises its own fact-finding missions to selected South Countries. MASSCORP is governed by a Board of Directors comprising prominent Malaysian entrepreneurs.
Since its inception, MASSCORP has enjoyed the continued support of the Government and its agencies, as well as international organisations such as the World Bank Group and United Nations agencies.